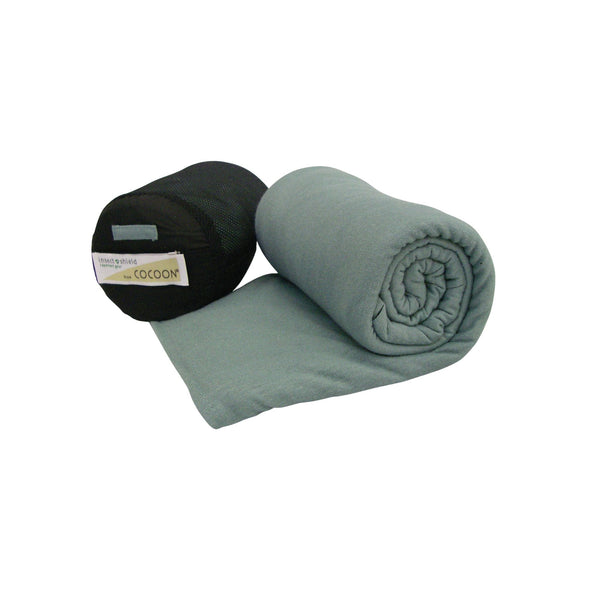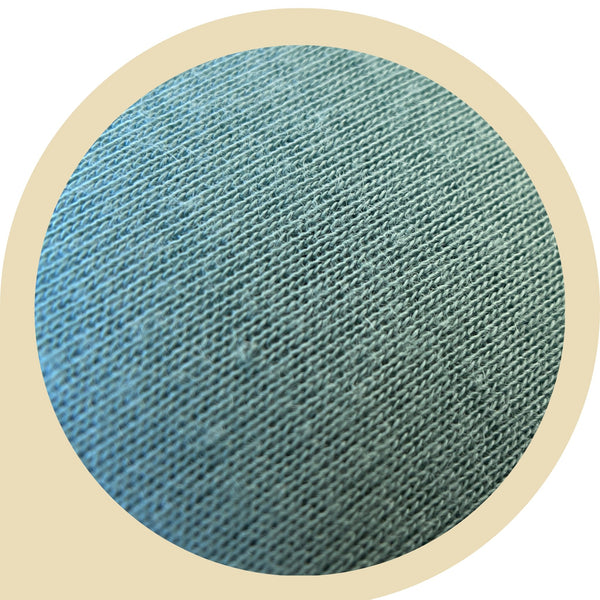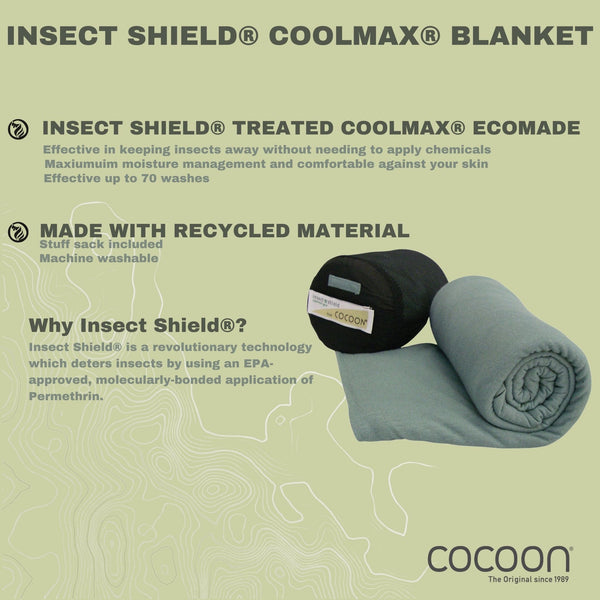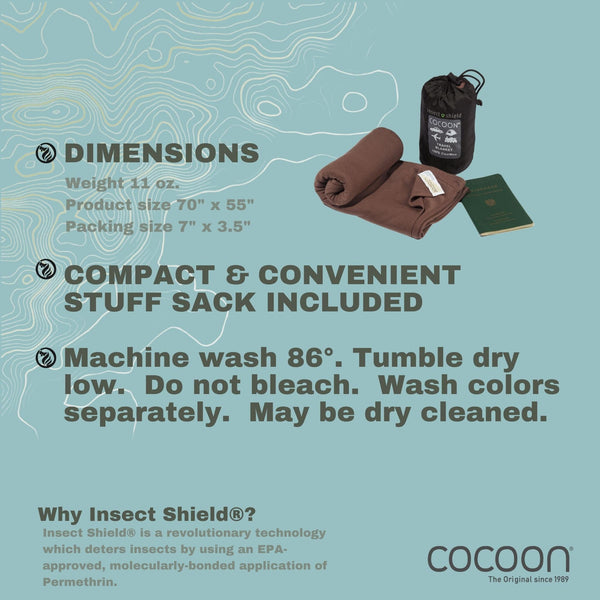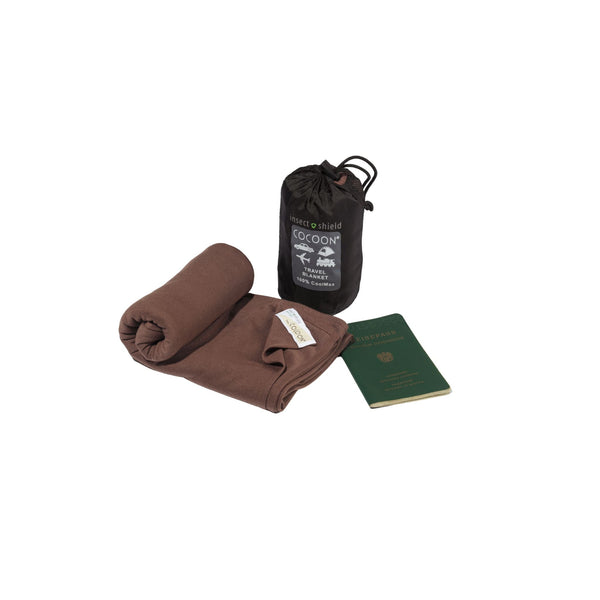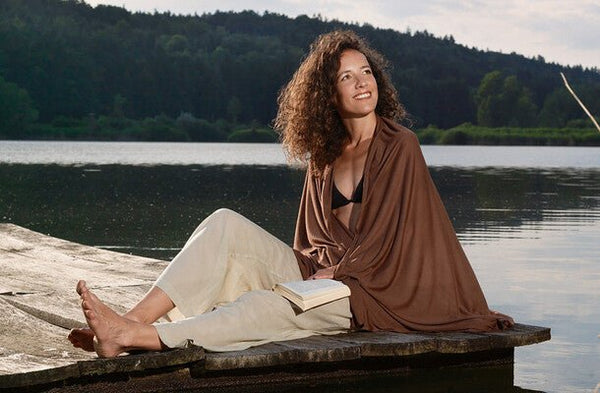 Insect Shield® Travel Blanket COOLMAX® EcoMade
The Insect Shield ® Travel Blanket is perfect for those who love spending time outdoors. The COOLMAX ® EcoMade fabric dries quickly and is highly breathable, making it ideal for warmer and cold weather. Insect Shield technology lets you enjoy the great outdoors without worry as it protects against mosquitoes, ticks and other insects.

Why Insect Shield®?
Insect Shield® is a revolutionary technology which deters insects by using an EPA-approved, molecularly-bonded application of Permethrin. This long-lasting treatment [effective up to 70 washes], offers scientifically-proven protection against; mosquitoes, ticks, ants, flies, fleas, chiggers and midges [ no-seeums] - many of which can carry dangerous diseases such as malaria or Lyme disease. Insect Shield® is colorless and odorless and is effective without needing to apply chemicals [such as DEET] directly onto the skin. Insect Shield® is available in several different products throughout the Cocoon product line.

---
SPECIFICATIONS
Side opening with a VELCRO® closure
Pocket for pillow insert
Wide top opening
Double stitched with reinforced gussets
MATERIALS
100% COOLMAX EcoMade is the fastest drying moisture management fabric. Its four-channel fibers move sweat away from the body. COOLMAX EcoMade is highly breathable and easy to care for.

FABRIC CARE
Machine wash (40°C / 104°F). Do not bleach or dry clean. Dry low or air dry. Wash colors separately.

DIMENSIONS
Product size 826" x 32.29 I 22" / packing size 6" x 3.8"

WEIGHT 5.2 oz.

Why COOLMAX®EcoMade?
COOLMAX®EcoMade technology provides the same reliable cooling performance you expect from the COOLMAX® brand, but it's made with 100% recycled resources to help the environment. Eco-conscious consumers will also appreciate that this polyester fiber can be made with either 100% textile waste or recycled PET bottles.

I just returned from a thirteen day journey in India. The COCOON Travel Set kept me comfortable and warm!
Jennifer Owens

WOW, just wow! The COCOON Merino Wool / Silk Travel Blanket kept me warm yet it is very compact.
Mark Simms